Kenwood DDX9018dabs multimedia head unit
The all new Kenwood DDX9018DABS HD Display AV Multimedia Unit is the all in one go to solution for App connectivity in your vehicle.
With Apple CarPlay & Android Auto built in, the Kenwood DDX9018DABS will allow you to connect your phone via USB and run apps directly on the unit.  Navigate the world with Apple Maps (iPhone/CarPlay only), Google Maps, or Waze.
Description
Kenwood DDX9018DABS HD Display AV Multimedia Unit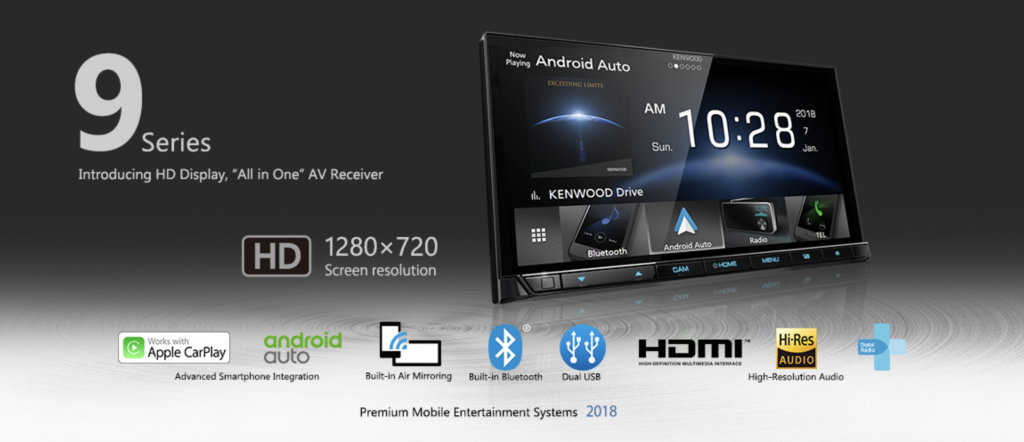 Features
HD Display
The most colourful, beautiful KENWOOD display ever.
The new 9 series is powered by Cortex A7 and dual-core processors.
The high-performance architecture is designed to provide the exciting
in-car experience without any stress.
The new 9 series provide the best performance when you need it.
Android Auto™ via USB
Android Auto is a simpler way to use your phone in the car.
Connect your phone to the receiver and use Google Maps, Waze, etc.
Apple CarPlay via USB
CarPlay gives iPhone users an incredibly intuitive way to make calls, use Maps, listen to music and access messages with just a word or a touch.